Jack Hatfield has been picking banjo since he was 17 years old. Jack is working on a solo banjo album to be released in early 2022. The new album will showcase his new approach and include a few of the more than one hundred fifty original tunes he has written since "retirement". Accompanying him on the new album are four Grammy project contributors or nominees: Guitarist Richard Bennett, Cellist Dave Eggar, Hammered Dulcimer Whisperer Max ZT and Fiddler Stuart Duncan. Jackie Miller plays mandolin and contributes on fiddle. Amanda Thomas also contributes on fiddle. Garrett Gregg contributes on the guitar. Jack's long-time friend and mentor, Rusty Holloway plays bass on the album.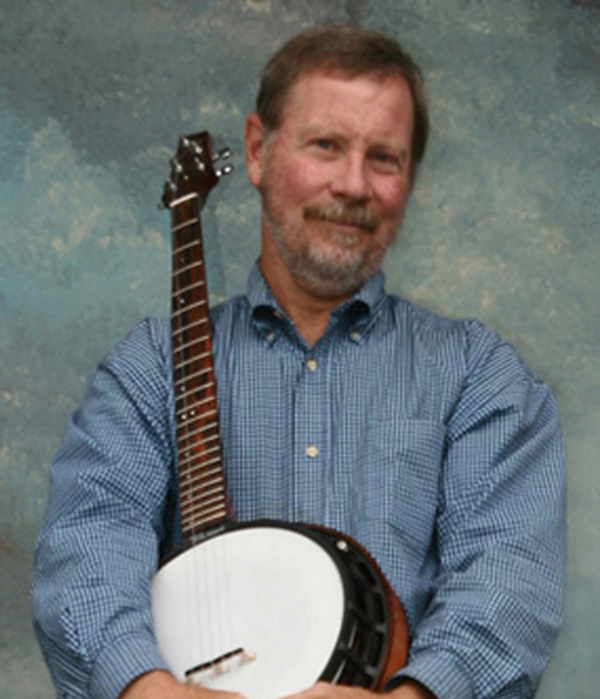 Jack's Books and Columns
Jack has written several highly acclaimed banjo instruction books, published by his own company Hatfield Music and for Mel Bay Publications, the largest publisher of stringed instrument instruction books in the world. Jack also started writing as a columnist for Banjo Newsletter magazine in 1976. He wrote the Scruggs Corner column for five years, analyzing the style of the father of bluegrass banjo. The sixty tablatures and analytical comments he wrote while authoring this column still today constitute the largest and most accurate collection of transcriptions of Earl's recordings available anywhere.
Jack then wrote the Beginner's Corner column for seven years, and for twelve years authored a column called Concepts and Systems which attempted to de-mystify music theory, present alternative banjo techniques, discuss difficult and seldom-taught topics such as arranging and composition, and present other "big-picture" concepts relating to music applied to the five-string banjo.
Camps and Workshops
Jack was on the faculty of very first banjo camp, the Tennessee Banjo Institute in 1988. Since then he has been Bluegrass Director of all three of Banjo Newsletter's Maryland Banjo Academys and the Nashville Academy of Traditional Music.
He has been director of the banjo workshop at the SPBGMA (Society for the Preservation of Bluegrass Music of America) Bluegrass Convention in Nashville for twenty-four years.
In 2006, Jack established his own Smoky Mountain Banjo Academy near Gatlinburg, TN, which was held in conjunction with Five-String Fest in 2014. In 2015, Jack embarked on a big renovation project, and moved his camps into the Hatfield Music Barn adjacent to his shop overlooking Pigeon Forge.